COLIN CHRISTIE
PRESIDENT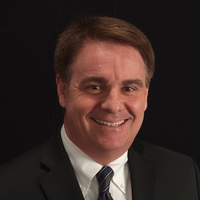 Colin Christie is a serial entrepreneur and internationally-experienced business executive who has practiced a life-long passion for embracing transformative technologies, spanning many industries.
 
He is President of the Board of Trustees of the Analytics Association of the Philippines. He also serves as Dean/Director of Digital Transformation at Enderun Colleges and as the Executive Director of Global Chamber® Manila.
 
Previously, he was a founding member of the Board of Trustees of the Health Information Management Association of the Philippines (HIMAP) and served on the board of its predecessor organization, the Medical Transcription Industry Association of the Philippines (MTIAPI).
SHERWIN PELAYO
SECRETARY and CHAIR of FRAMEWORK COMMITTEE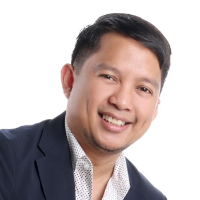 As lead for Digital Capability Development, Sherwin is responsible for defining strategies to initiate and expand key transforming digital services at Pointwest.
 
This includes identifying digital growth areas, defining competencies, building curricula, enabling practitioners, developing leads and opportunities, solutions architecting, and delivering projects.
 
His current focus is on Analytics and Experience Design. It is in the intersection of these two where Sherwin finds his passion -- connecting the science of Analytics and the art of Human-Centered Design not only to bring data-inspired, user-driven solutions for business partners but also deliver greater, more impactful social innovation for the Philippines.
DOMINIC "DOC" LIGOT
TREASURER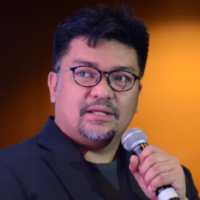 Doc's career spans nearly 20 years of experience balancing data technology, advanced analytics, and business experience. He is the founder of Cirrolytix, a data analytics company that focuses on developing data management solutions for small and medium enterprises.
 
He co-founded fintech lender UpLoan.ph which uses digital platforms to tap underbanked individuals. He is also a founding board member of the Analytics Association of the Philippines where he drives the responsible and ethical use of data for innovation in the Philippines.
 
He holds a degree in Business Administration from the University of the Philippines and Certificates in Data-Driven Marketing and Advanced Marketing Research from Cornell University.
EUGENE REX L. JALAO
CHAIR of EDUCATION COMMITTEE (ACADEME)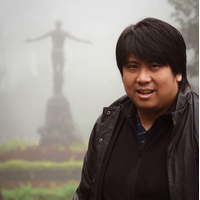 Dr. Eugene Rex L. Jalao is an Associate Professor of Analytics and Industrial Engineering in the University of the Philippines Diliman, Department of Industrial Engineering and Operations Research.
 
His ten years of work and research experience are in the fields of business analytics both here in the Philippines and in the United States of America, specifically in the Banking, FMCG, Manufacturing, Real Estate, Healthcare, Telecommunications and Information Technology industries.
 
Furthermore, he was part of 50-person APEC team that drafted the Recommended Data Science and Analytics Competencies last May 2017 in Singapore.
MICHELLE ALARCON
CHAIR of EDUCATION COMMITTEE (PROFESSIONAL)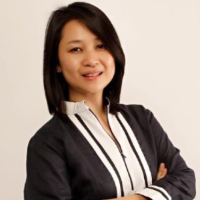 Michelle has 22 years of IT consulting experience, with 14 years implementing and managing projects in the Philippines, US, and Europe on Business Intelligence and analytics.
 
She pioneered the Analytics Department of the largest local private bank in 2005, implementing a Single Customer View for the group of companies, and headed the Consulting team of a top 3 software company in 2011 where she led a team of 150 consultants in implementing enterprise solutions for companies worldwide.
 
As head of Z-Lift, she continuously enhances the analytics methodology developed from her years of implementation experience and oversees all projects to ensure success with clients.
KARLO PANTI
CHAIR of MEMBERSHIP, MARKETING & EVENTS COMMITTEE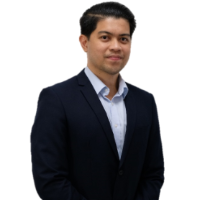 Karlo is a Director of Global Production at IQVIA responsible for mature markets and developed countries in the Asia Pacific and the Country Head of IMS Health Operations Center Philippines, Inc. serving as the President and Chairman.
 
He has more than 17 years of experience in operations and service delivery, having managed large teams in different industries and geographies and migrated new business processes to the Philippines from different Fortune 500 companies.
 
Throughout his career, he has improved the operational processes of different companies as a COPC Practitioner and a Six-Sigma Champion helping them grow their business with his involvement in sales, due diligence, transitions and migrations as well as automation and transformation projects.
ALEJANDRO P. MELCHOR III
CHAIR of SMART CITIES COMMITTEE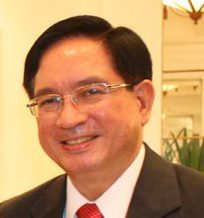 Mr. Melchor was the DOST lead for the Next Wave Cities Program, the Smarter Cities Initiative, and ICT Industry Development. Earlier, with IBM Philippines, he rendered policy expertise and advice to government agencies for innovation and R&D, talent development for the ICT and engineering workforce, and Smarter Government. Melchor has held senior positions in industry, government, academe and NGOs. 
BRENDA QUISMORIO
MEMBER of BOARD of TRUSTEES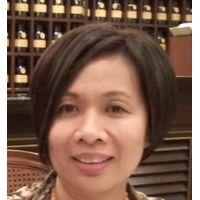 Dr. Brenda A. Quismorio has solid years of experience in consulting, project management, process re-engineering, application development and maintenance, quality management, and data services work for global and local firms.
 
Brenda is the Program Director of the Master of Business Analytics (MABA) of the University of Asia and the Pacific (UA&P) and takes part in various fora on analytics. Among these engagements is APEC's Project DARE (Data Analytics Raising Employment).
 
Brenda holds degrees from the University of the Philippines (Diliman) in BS Statistics, MBA, MS in Management and Ph.D. in Business Administration with a dissertation on modeling financial extreme risks.